Car Battery Maintenance & Replacement in Kenosha, WI
It's often an older vehicle battery will become weaker in colder weather. The most notorious scenario is a dead battery during the shorter days of winter, leading to you car refusing to start. Proactive battery checks at our Kenosha service center can help minimize your chances of finding yourself immobilized or inconvenienced by an old battery.
At Kenosha Nissan, we offer the complete procedure of battery servicing. From testing your battery to see how it holds a charge to removing corrosion from your battery terminals, our techs can diagnose and help prevent future battery issues. Should a replacement be required, we stock a great selection of Nissan batteries onsite that can be quickly installed by our factory trained mechanics. Best of all, we can safely dispose of your old battery, making us a one-stop shop for all your car battery service & installation needs.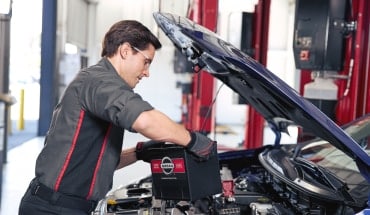 How can I tell if my battery might need to be serviced?
Almost every vehicle system requires a charge or pulse of power from the battery. And with today's Nissan models, myriad other systems concerning technology rely on battery powering.
So, the Kenosha driver is encouraged to seek out battery servicing should the following issues below be experienced:
Slow and labored engine starts often signal a battery that's weak or old.
With headlamps and taillights, not enough light emitted is a sign of a waning battery.
Powered windows are slow to respond, and interior lights might flicker with a battery unable to muster enough power.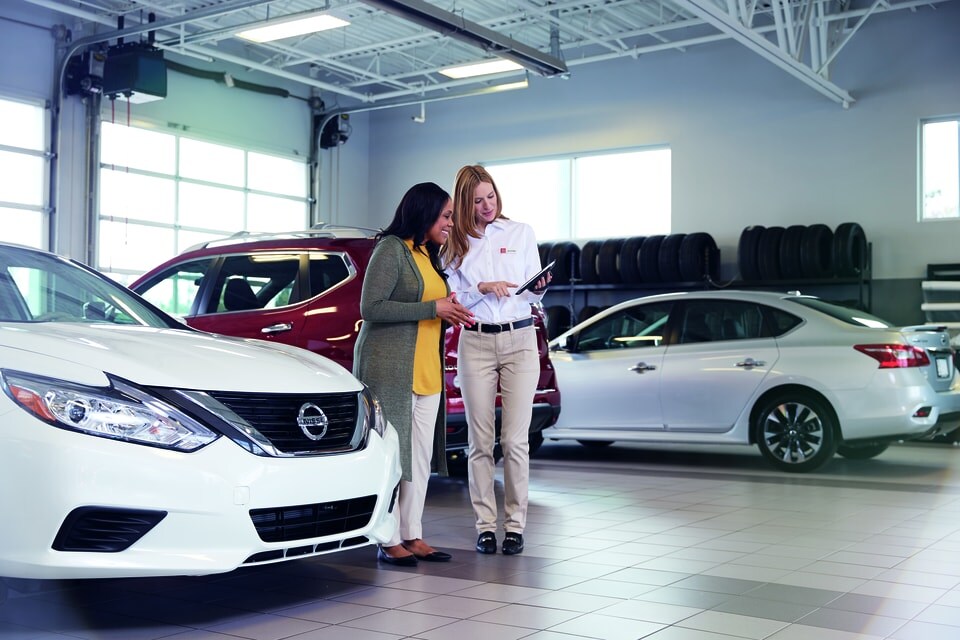 Car Battery Servicing, Replacement in Kenosha, WI
So essential is the battery, a comprehensive servicing procedure has been configured for the Kenosha driver to take advantage of.
In this, factory-trained technicians perform vital tests to ascertain the need of a replacement. Or it could be your battery needs a simple cleaning for improved vitality.
Of the tasks incorporated in our tire-service procedure are the following:
Terminals and plugs will be cleared of toxic residue.
Checks for leakage of internal fluid and of casing will be performed.
Testing confirms a battery up for the seasonal challenges to come.
With replacement batteries required, our trained professionals handle the particulars of installment and disposal in a safe space. Never should a Kenosha driver handle a car battery on their own.
Kenosha Nissan - Why Buy a Car Battery From Our Dealership
As a steadfast dealership, car batteries serviced or replaced is done in accordance with Nissan protocols and battery brand standards.
Nissan warranties are also adhered to for a perfected procedure conducted onsite.