Wheel Alignment in Kenosha, WI
When driving, there are distinct indicators to a vehicle system or function in need of attention. More pronounced issues will require the diagnosis of seasoned technicians.
So, if you've noticed a strong urge for your vehicle to steer itself to one side, faulty wheel alignment is the most probable culprit.
In this, Kenosha Nissan is well-equipped with all necessary diagnostic tools and testing systems for effecting proper, safe steering.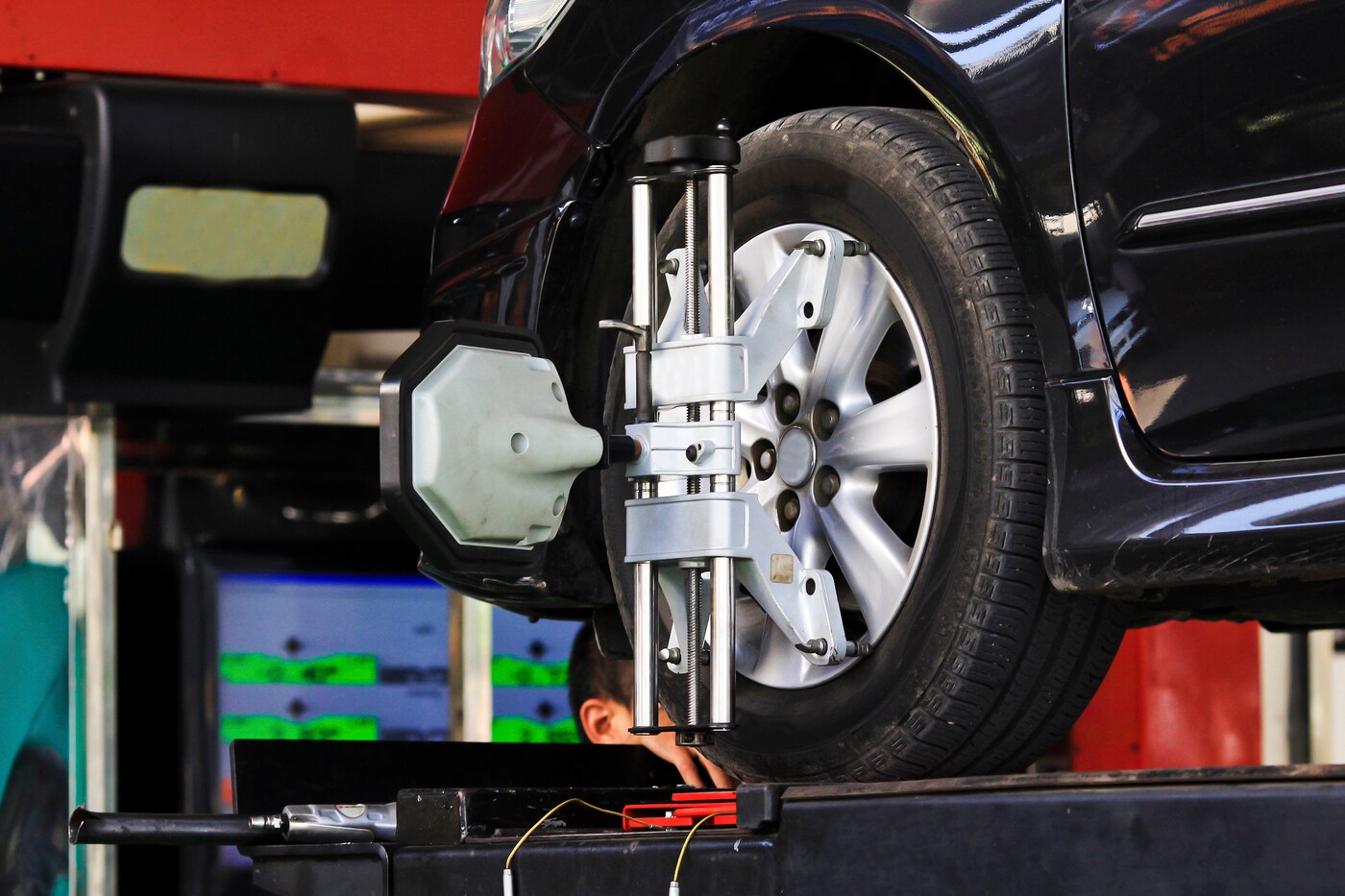 How to tell if your car needs an alignment
With some serious driving, you're going to encounter undulating surfaces and pavement left to disrepair. And every time your vehicle front end meets with a seam, crevice or pothole, the camber of front wheels will be thrown off.
Felt in your vehicle veering off to any given side during operation or a vibrating steering wheel, this scenario might come with an elevated degree of danger applied. It's as if the steering wheel has an invisible hand guiding the drift.
Then, it's time to avail your vehicle of proper front-end alignment.
The Importance Regular Alignment Checks
As mentioned, any profound issue with steering might have catastrophic consequences.
It could be the Kenosha driver has to struggle to maintain control, overworking the steering wheel with almost reckless abandon.
There's also the aspect of your tire assortment bearing the full brunt of wear stemming from irregular steering. Fuel efficiency may also suffer, enough to collectively warrant some form of analysis.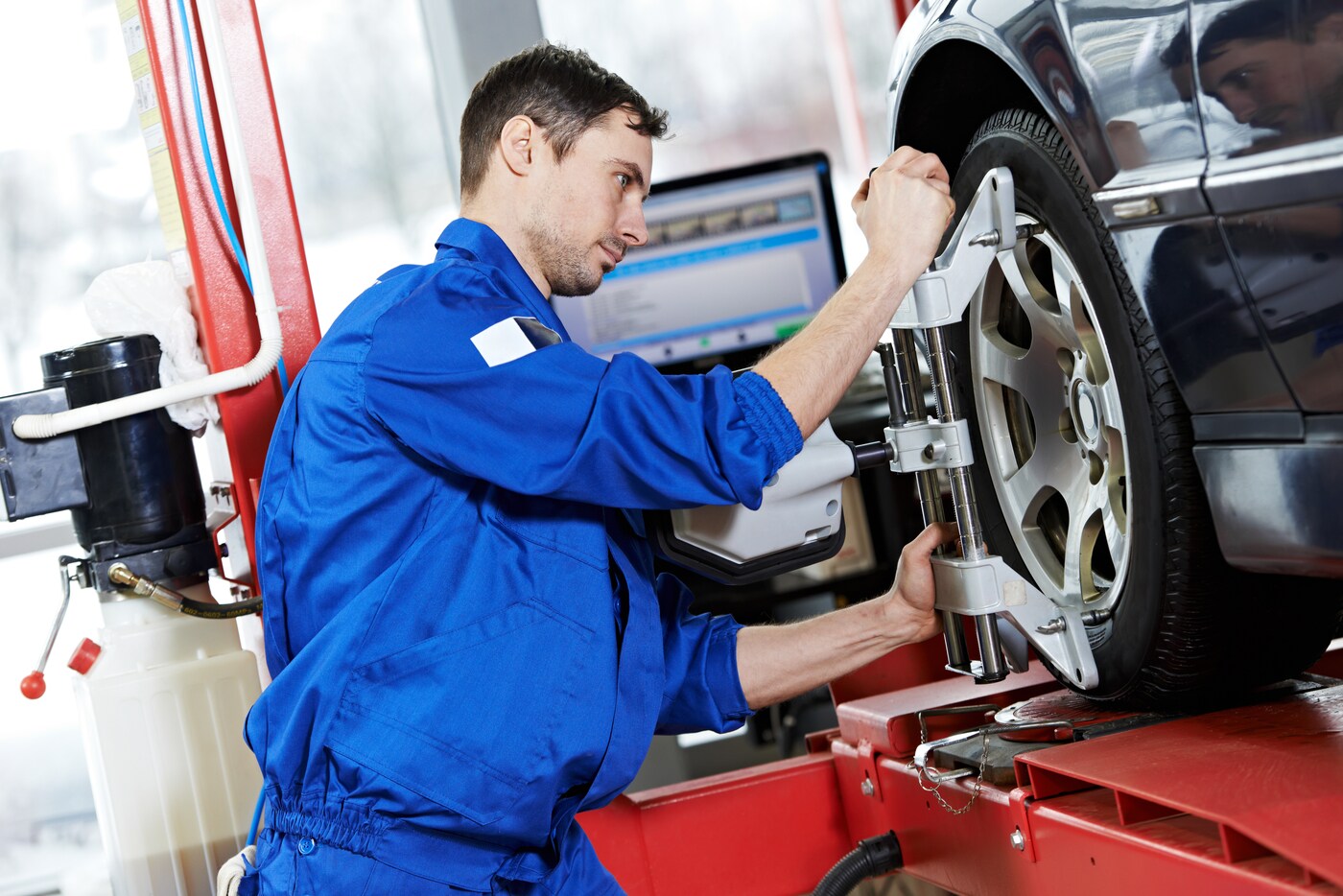 Trained Technicians & Wheel Alignment Tools
By having trained technicians providing inspection and diagnosis, safer and more efficient your vehicle will perform. Utilizing special equipment, wheel alignment is adjusted to perfection per industry safety standards and Nissan brand protocols.
Nothing is left to chance once all measure of adjustments are facilitated and secured.
Kenosha Nissan - Schedule Service Today in Kenosha, WI
With a suspected wheel-alignment issue, be sure to schedule a service date and time convenient by using our online scheduler.
Or, simply stop by and convey your concerns to our service professionals.