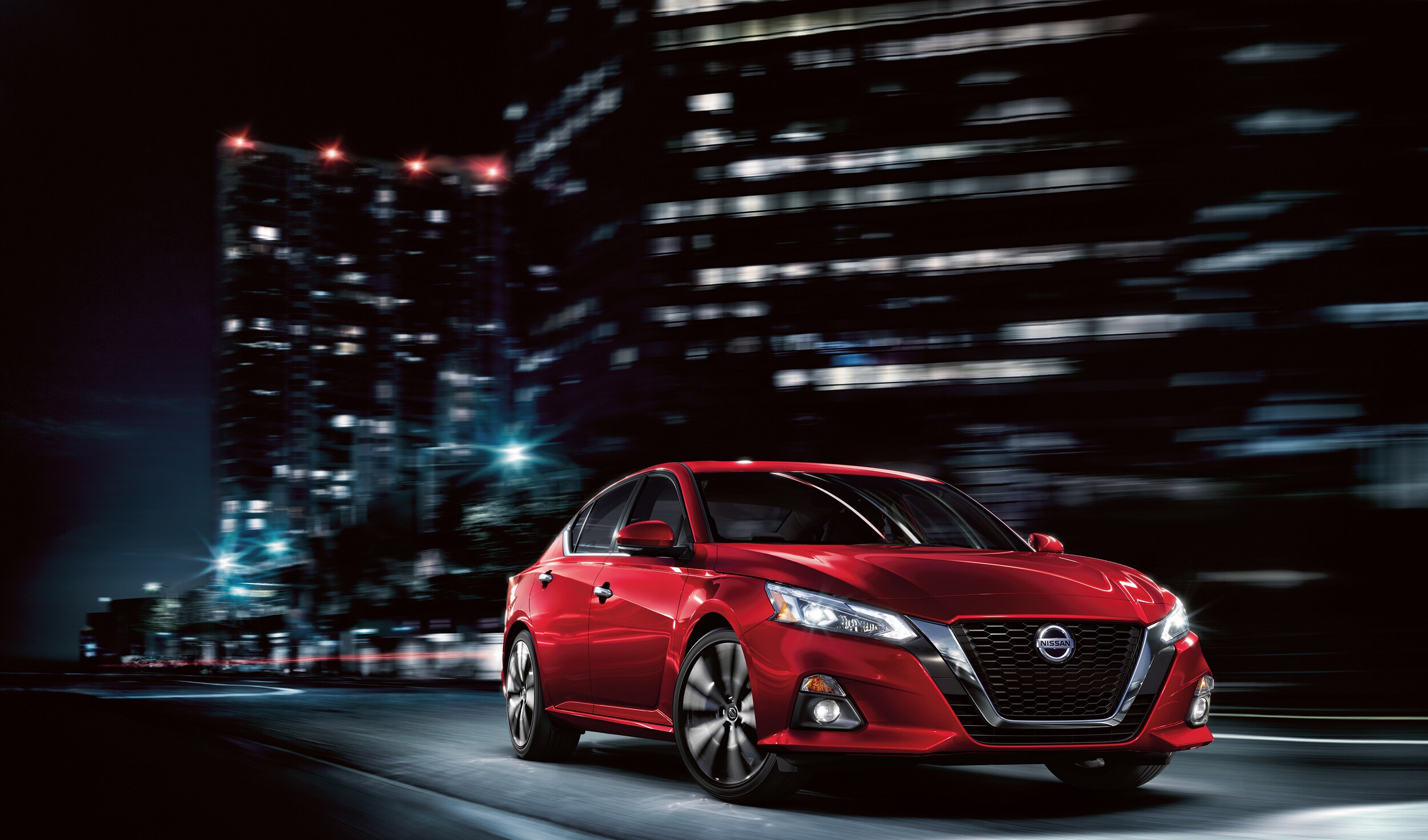 Buy or Lease the

New Nissan Altima

at Kenosha Nissan
The New Nissan Altima is the Dynamic Mid-Sized Sedan You've Been Looking For
Nissan isn't just a place to find some of the market's most diverse new models. It's also a place to find some of its best. Let's say, for instance, that you're looking for a new mid-sized car. You'll find exactly what you need in the new Nissan Altima.
The new Nissan Altima delivers a sedan driving experience that's powerful, athletic, and packed full of impressive feature options. If you're looking for a five-door model that's built to do more, you won't be disappointed by the options on offer in the Altima's brand-new package.
The vehicle experts at Kenosha Nissan would be happy to tell you more about everything the new Altima brings to the table.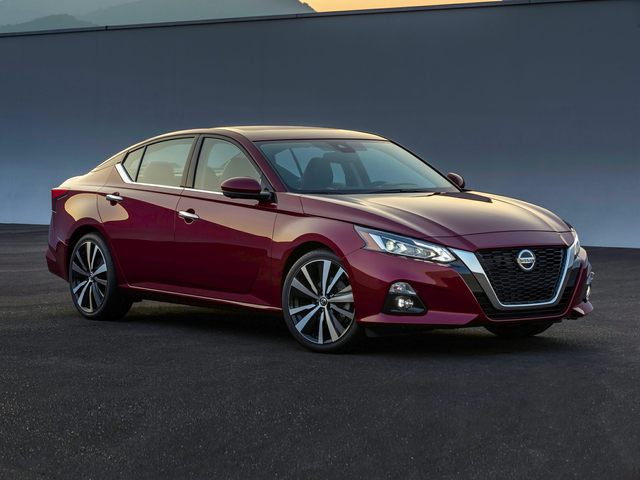 What to Expect from the New Nissan Altima's Feature Options
The new Nissan Altima comes available in four different trims. These are:
Nissan Altima S
Nissan Altima SV
Nissan Altima SR
Nissan Altima Platinum
While many of the perks of these trims come in the performance department, you'll also find lots to love in the features department. The Altima's standard equipment includes valuable media options like Apple CarPlay/Android Auto, as well as convenience amenities like keyless entry, push-button start, and more. You'll also enjoy features like remote engine start, as well as active safety technology like forward-collision warnings, automatic emergency braking, and more.
If you're willing to invest in a model from a higher trim, you'll also find additional options waiting. These include features like dual-zone automatic climate control, a built-in navigation, and a Bose premium sound system. You'll also find an improved selection of active safety features, like adaptive cruise control, lane-keeping assistance, and more.
No matter what kind of features you want for the roads of Oak Creek and Waukesha, you'll find them waiting in the new Nissan Altima.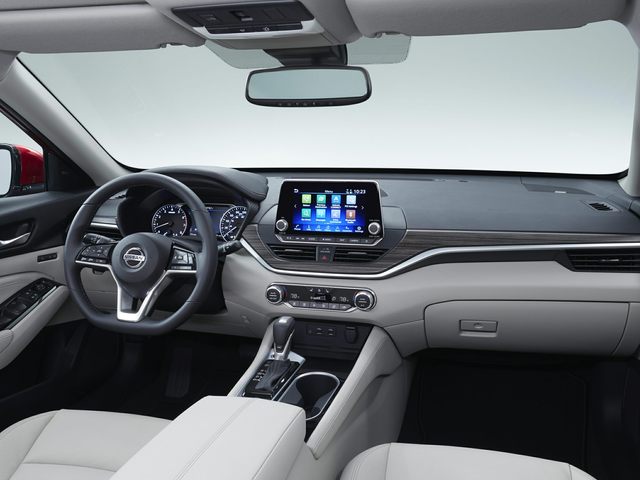 Powerful Engine Options for the Roads of Waukegan
What if your vehicle needs include a selection of rock-solid engines? You'll find them in the new Nissan Altima. The new model has access to two engine options.
For its base engine, the Altima utilizes a 2.5-liter inline-4. Depending on the trim model you decide on, and whether you invest in all-wheel-drive, the 2.5-liter inline-4 is capable of 182 to 188 horsepower and 178 to 180 pounds-feet of torque. That's on top of a fuel economy of 28 miles per gallon on city streets with 39 miles per gallon on the highway.
If you're interested in a bit more horsepower, meanwhile, the Altima also offers an advanced variable-compression turbocharged engine. The first of its kind on the market, the Altima's 2.0-liter variable compression turbocharged inline-4 can produce up to 248 horsepower and 273 pounds-feet of torque. It's perfect for drivers with an inclination for athletic driving. Its variable compression technology also helps it produce an exceptional level of fuel economy. Even with its athletic disposition, you'll still enjoy up to 25 miles per gallon on city roads with 34 miles per gallon on the highway.
Contact Our Dealership Today to Learn More
Would you like to know more about the new Nissan Altima? Get in touch with the sales team at Kenosha Nissan. We work with Milwaukee drivers of all sorts to help them find the new vehicle options they've been looking for. We can connect you to new Altima models that deliver the experience you're looking for. Don't hesitate to get in touch with us today and set up your test drive.
New Nissan Altima For Sale in Kenosha, WI
Shop New Nissan SUVs By Model
Shop New Nissan Cars By Model
Shop New Nissan Trucks By Model