See The New Nissan Ariya in Kenosha, WI

Buy or Lease the

New Nissan Ariya Electric SUV

in Kenosha, WI
The All-New Nissan Ariya Has Come to Wisconsin
The new 2023 Nissan Ariya presents an exciting new all-electric SUV with cutting edge tech and stunning looks. Wisconsin shoppers can reserve your place in line to be one of the first to own a new Ariya. Contact Kenosha Nissan to have our knowledgeable sales team pair you with your ideal Nissan Ariya trim and place your reservation.
We're also proud to have a new Ariya displayed in our showroom if you'd like to come by and see this exciting new EV for yourself!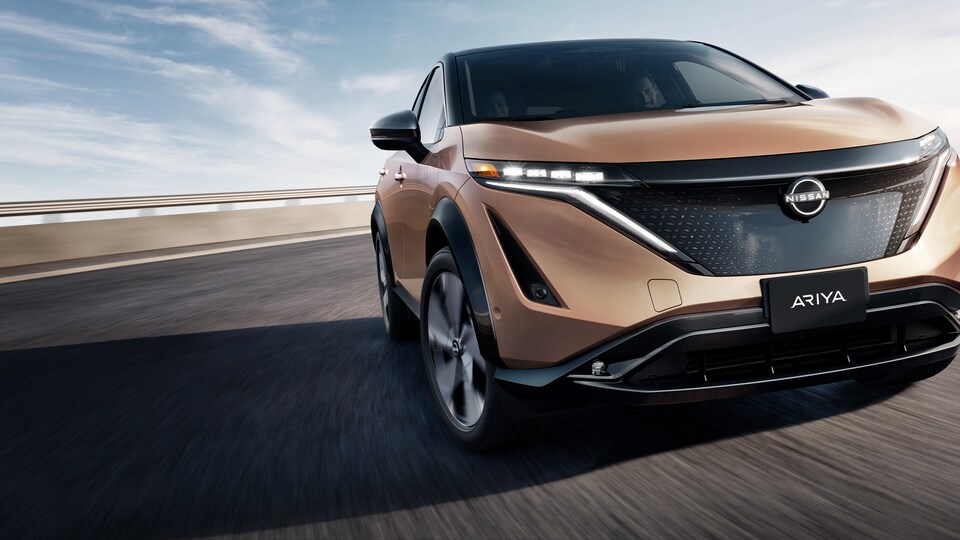 Sleek Design Meets Impressive Performance
The all-new Nissan Ariya offers performance features that will make it an ideal SUV for drivers across Milwaukee and the greater Chicagoland area.
The big question that follows every new all-electric model? How far can it go before the battery runs out? That's a question the Nissan Ariya can answer with confidence. The new model uses an impressive 87 kWh battery. This high-capacity battery provides enough power for nearly 300 miles of driving without the need for a recharge. That's farther than you'll get with many gasoline-fueled vehicles.
And that's not all. New Nissan Ariya models have been rated for up to 389 horsepower and 443 pounds-feet of torque. That'd be an impressive level of performance in any vehicle, let alone a five-seat compact SUV.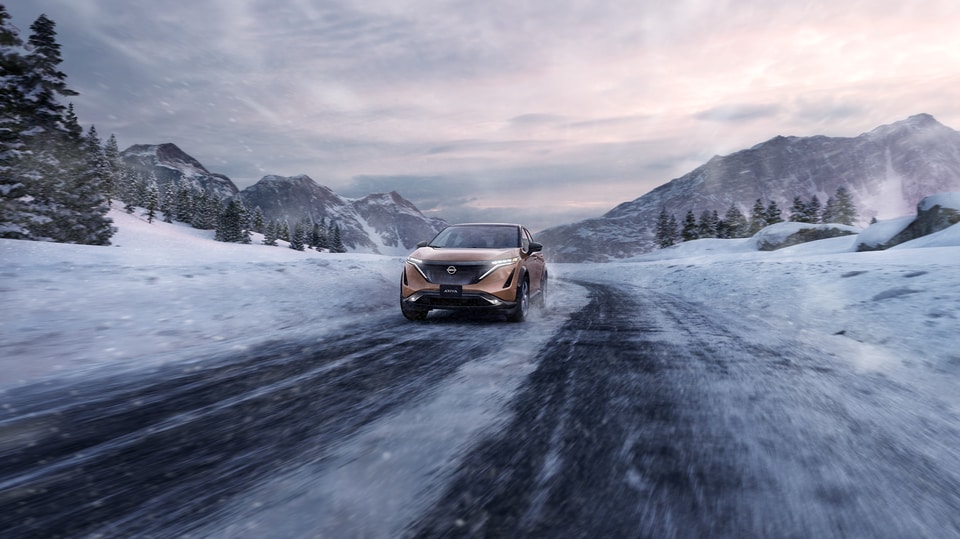 Kenosha, WI drivers looking for winter-driving peace of mind will likewise appreciate the Nissan Ariya's e-4ORCE dual-motored all-wheel drive system. This advanced AWD system uses the latest technology to provide the top-tier automatic traction control you need. This system is the latest in Nissan AWD technology and comes available with the Nissan Ariya Platinum+ trim.
Which Nissan Ariya Trim Level is Right For You?
Trim levels of the new Nissan Ariya will include the:
Nissan Ariya Premiere
Nissan Ariya Venture+
Nissan Ariya Evolve+
Nissan Ariya Platinum+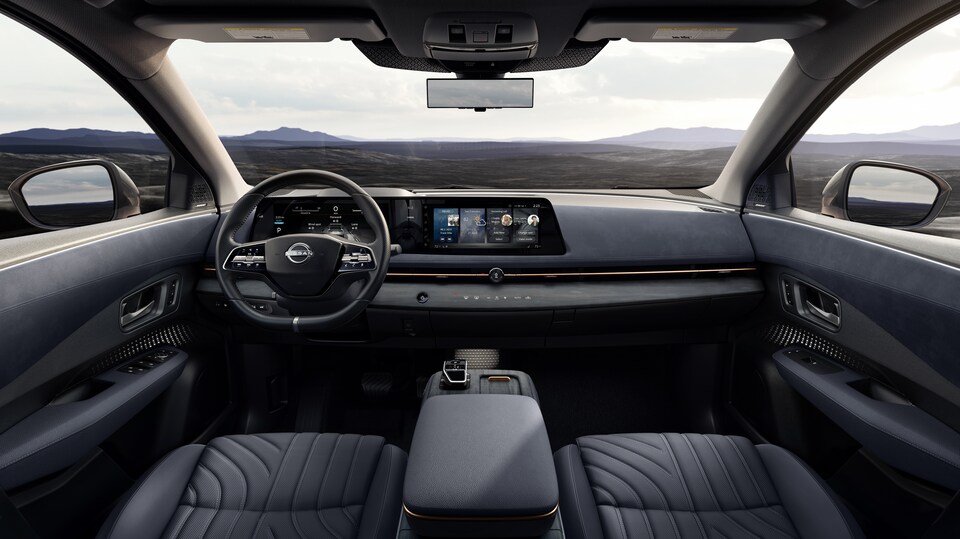 Technology & Comfort
There's more to the Nissan Ariya than impressive all-electric performance, of course. The new model also offers a wealth of available features and amenities. These include everything from Nissan's "Zero Gravity" seats to premium upholstery options and more.
Its media suite, meanwhile, comes with dual 12.3-inch infotainment screens, as well as control apples like wireless Apple CarPlay, Amazon Alexa, and Android Auto. These options make it easy to enjoy all your favorite music, podcasts, and media, on the go.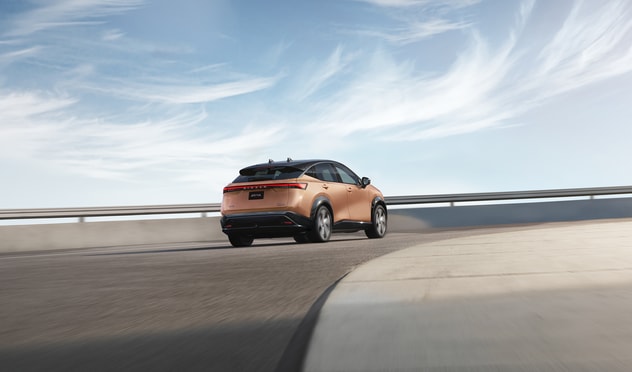 Safety Features for Kenosha, WI Drivers
Every new Nissan Ariya crossover comes packaged with the Nissan Safety Shield 360 assistance package. Nissan Safety Shield 360 includes a long list of the market's most coveted safety technology options:
Automatic Emergency Braking
Lane-Departure Warnings
Blind-Spot Monitoring
Automatic Rear Braking
Automatic High-Beam Assistance
Rear Cross-Traffic Alert
Lane-departure warnings and blind-spot monitoring are modern-day essentials when it comes to safe highway driving. They monitor the road around you, offering audio and visual warnings if you stray out of your lane or if a vehicle enters your blind spot.
Reserve Your New Nissan Ariya with Kenosha Nissan
Does the new Nissan Ariya sound like the compact electric SUV you've been waiting for? Reach out to the friendly Nissan experts at Kenosha Nissan. Our team, based in Kenosha, can answer all of your Nissan Ariya questions. We can likewise show you new model options and keep you updated on reservation availability for this exciting new Nissan EV.
Schedule a Test Drive
* Indicates a required field
Shop New Nissan SUVs By Model
Shop New Nissan Cars By Model
Shop New Nissan Trucks By Model