Emissions Testing At Kenosha Nissan
Kenosha Nissan is an approved Wisconsin DOT vehicle emission testing station located in Bristol, WI. Kenosha Nissan is on 120th Avenue, the frontage road off Interstate 94, 10 miles west of downtown Kenosha.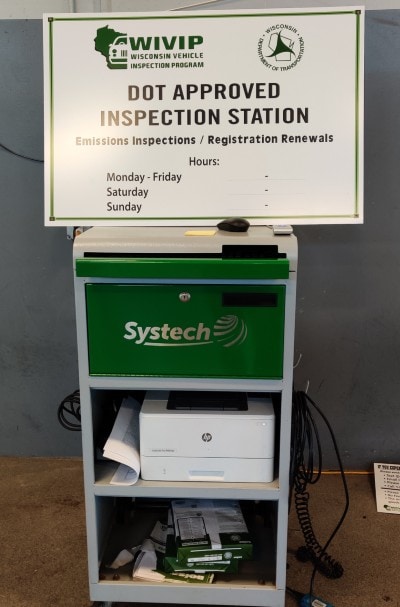 Vehicle Emissions Testing At Kenosha Nissan
Fast and easy-drive in and drive out

No appointment necessary

First come, first serve
If you have any questions about directions to our location for your emissions test please call (262) 891-3457 and ask for the service department.
Vehicle Emissions Testing Hours:
Open when the DMV is closed! The best part about using our dealership for your emissions test is that our hours are more convenient than the DMV. If you have any questions about your vehicle emissions test time please call (262) 891-3457 and ask for the service department.
Monday - Friday: 9:00AM - 5:00PM
Saturday: 10:00AM- 2:00PM
Sunday: Closed
What to do:
After receiving your test notification from the state, bring your vehicle to Kenosha Nissan at your convenience. We're here to assist you through the process and no service appointment is necessary. 
If you fail the test, we have trained technicians on-site who can recommend the next steps, as well as what options you may have. You can leave knowing exactly what your vehicle needs and plan accordingly, on your time.
Standards and Practices from the Wisconsin Government:
Southeastern Wisconsin has an air quality problem that requires a multi-faceted approach to solve. In order to achieve and maintain the 8-hour ozone air quality standard, the Wisconsin Department of Natural Resources has developed a plan (State Implementation Plan) that requires targeted reductions in volatile organic compounds (VOCs) and nitrogen oxides (NOx) emissions in the Milwaukee area from motor vehicles, industry and other sources. The Wisconsin Vehicle Inspection Program (WIVIP) contributes to this effort by reducing motor vehicle VOC emissions by 7% and NOx emissions by 5%. So far, no other control strategies have been found that could replace the WIVIP test.