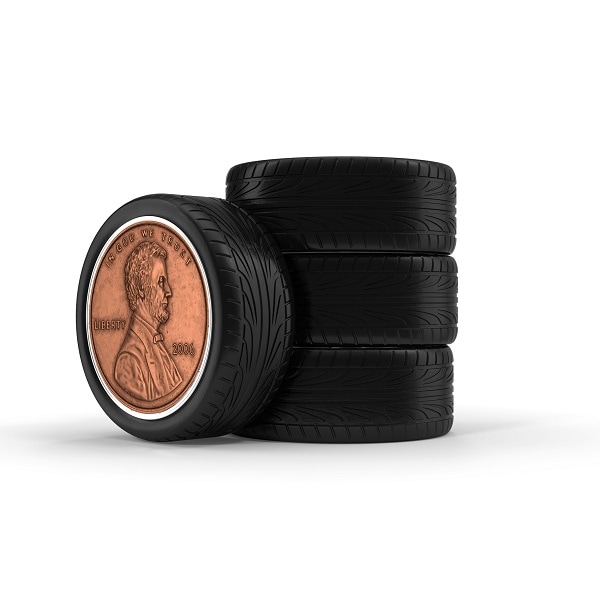 It's almost time for winter to hit Kenosha. And so your vehicle should be well primed and prepared for what lies ahead in inclement weather.
As such, Kenosha Nissan plays host to a complete tire store stocked with all the most popular brands. And with tire assortments specifically designed for all-terrain or all-weather, you're helping to ensure a holiday driving season without hindrance.
So, take advantage of our ongoing tire sale -- offering the fourth tire priced at a penny.
Our Onsite Tire Store for the Kenosha Driver to Explore
With the comprehensiveness of our dealership, we bring to the Kenosha driver a well-stocked tire emporium.
Considering this, all the most favored of brands are easily chosen and installed while you wait. This operation of vital importance given what often comes to Kenosha during the winter holidays.
So, dependent upon your preference, the following brands are often found onsite in our dedicated tire store:
BFGoodrich.
Bridgestone.
Continental.
Cooper.
Dunlop.
Firestone.
Goodyear.
Hankook.
Pirelli.
Yokohama.
And during our tire-sale campaign, every fourth tire in an assortment purchased is priced at a penny. This ensures every Kenosha driver a complete set of new tires for winter expected.
With your purchase is a tire-servicing regime, going forward.
Tire Servicing at Kenosha Nissan
Our tire service performed with your routine oil change is a valuable, all-encompassing procedure. In this are several aspects for extending the life of your new winter tires.
Onsite, our factory-trained technicians will conduct the following tasks in promoting wellbeing and safety:
Tire rotations mitigate wear patterns across treads.
Pressure checks and inflation enhance safety and fuel efficiency.
Tread and sidewall inspections look for anything potentially dangerous in bareness or dry-rot cracking, respectively.
Balancing distributes weight evenly in the tire itself.
At any time, you may facilitate this holistic procedure on-demand.
Kenosha Nissan – Get Your Fourth Tire for a Penny in Kenosha, WI
Visit with us during our ongoing tire sale for the benefit of a new, fresh assortment for winter.