A car that is safe to drive on any road, like the 2019 Nissan Sentra,  is usually a combination of good craftsmanship, the inclusion of state of the art technology and comfort for the driver. There are however other worthy rivals in the mid-sized sedan category and some of them would be interesting to look at. When compared alongside the 2019 Nissan Sentra, the 2019 Kia Forte earns some points too. Areas of fuel economy, resale valuation, and buying price will not offer us much insight into how these two compare so we will delve in right where it matters.
Overview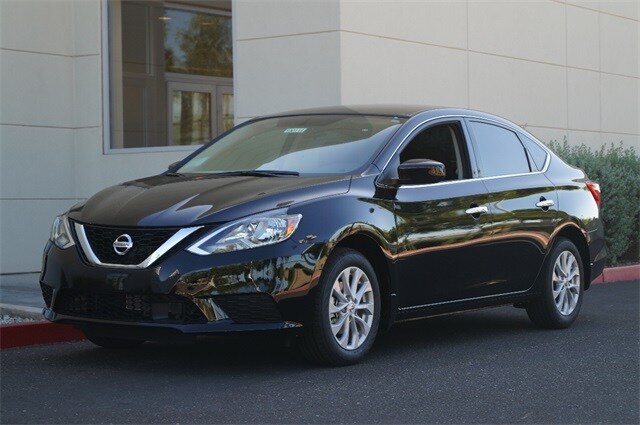 The Nissan Sentra is another release from the Nissan legacy of practicality. Expect to encounter some manual transmission but this only puts the power of the vehicle into your hands. With ample legroom for passengers seated at the rear, this is the go-to car when you are planning a long distance ride. Much of what is under the hood for the 2019 model is more or less what drivers got with the 2018 model apart from changes in various trim levels that are designed to enhance technology adaptability in the Nissan Sentra.
Also economical on fuel, the 2019 Kia Forte is designed to impress. State of the art technological features, lush interiors, and a warranty are some of the aspects that make this sedan model a good match for the Sentra.
In terms of performance, there aren't any notable changes in 2019. However, the 2019 model does have some new safety features such as a blind-spot monitor and rear cross-traffic alerts.
Performance
The 2019 Nissan Sentra could easily be mistaken for the 2019 Kia Forte but they are different as day and night. The performance of the Nissan Sentra particularly stands out because it has an optional turbocharged engine which ensures that this vehicle can go for long distances without engine burnout and move fast. The power produced by the standard turbo engine of the Kia Forte is way below what is produced by the Nissan Sentra.
The two car models have a few common aspects like high performance in crash testing and average resale price.
Features